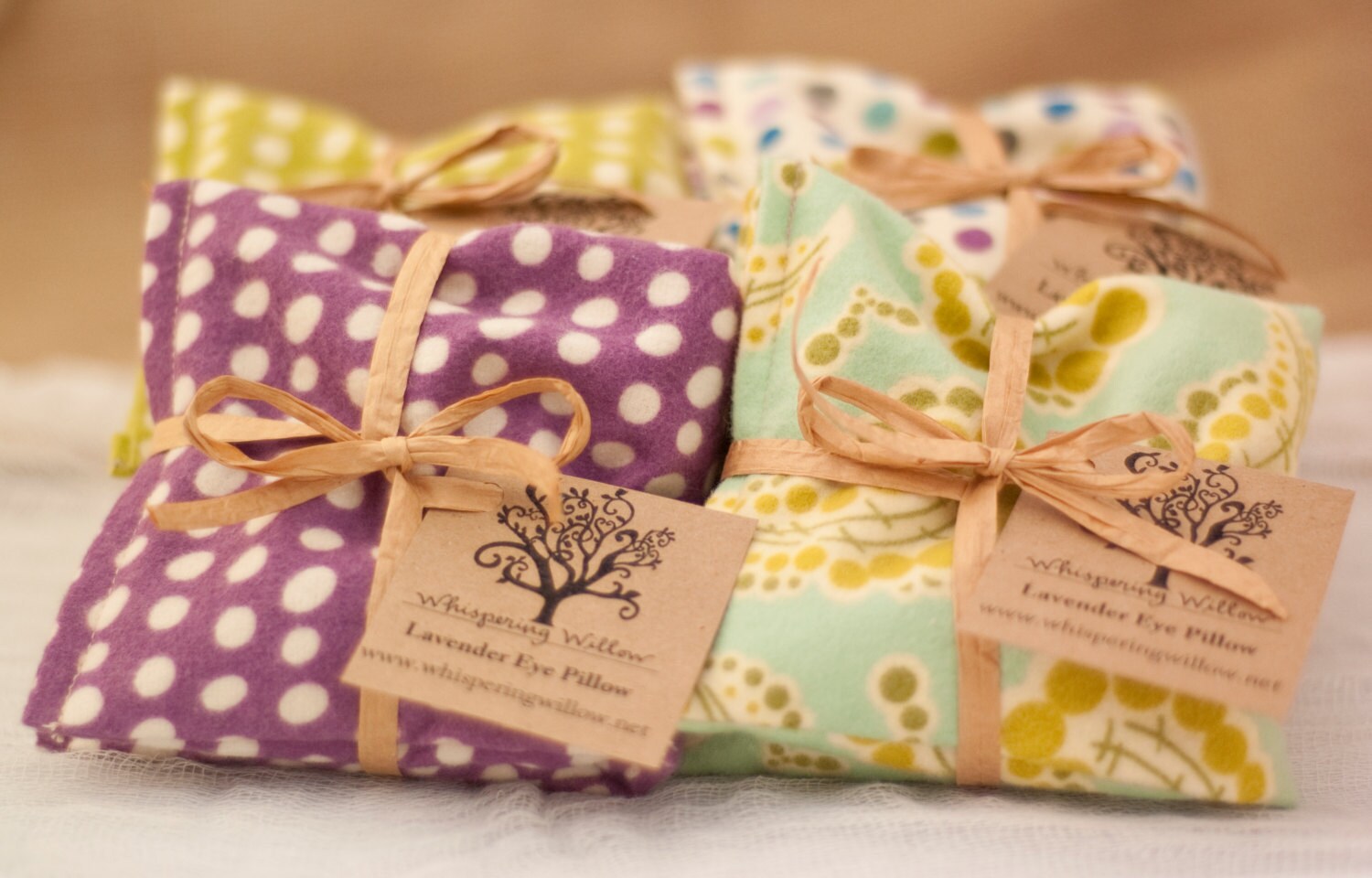 Organic Lavender & Flax Seed Eye Pillow
by Whispering Willow Soap
May is here, which means First Friday events in Raleigh

and

great spring handmade & arts

events

around the Triangle!
It also means

l

ocal farmers' markets are

expanding

their hours

to include weekday markets. So for the spring & summer, our "weekend" event calendar may run into the next week to include these events. Be sure to scroll down to see everyt

hing that's going on near you.




Check out the

great Mother's Day Sales in our member Etsy shops at the bottom of the post.

Thank

you

for shopping local & handmade this spring!
Friday, May 3
First Friday - Raleigh
Join us for a fun-filled introduction to Raleigh's exciting art, music and dining scene. Enjoy a free self-guided tour of local art galleries, art studios, museums, retail, restaurants and alternative art venues!
Where:
Downtown Raleigh
When:
5:oo pm - ??? (times vary by venue)
Artists to visit:
*
Linda Searcy Jewelry Designs
will be a featured artist at
DECO
, 19 W. Harget Street. Enjoy fabulous creations by local artists, plus wine, beer and goodies for your shopping pleasure from 5:00 pm - 9:00 pm.
*
metamorphosis metals
will have an open studio in The Carter Building, 14 Glenwood Avenue, Studio #24 from 6:00 pm - 9:00 pm.
*
Ara Leigh Studios
will be the featured artist at
Anvil
's First Birthday party! Enjoy art, music, food (Taco Taco Food Truck), wine and of course, cake! At 715 N. Person Street from 6:00 pm - 10:00 pm.
*
Bordeaux Lane Studio
will be at the
Morning Times Market
on Harget Street (between Fayetteville & Wilmgington Streets.) Local art vendors, live performances & more! In front of the Morning Times Coffee Shop and the Raleigh Times Bar from 7:00 pm - 11:00 pm.
More info:
http://www.godowntownraleigh.com/firstfriday/index.htm
Saturday, May 4
Peakfest - Apex
Live music all day, artist of every kind (jewelry, pottery, watercolor and acrylic), a bmx show, skateboard demonstrations, entertainment for the kids, food that you would find at the fair, and so much more!
Where:
Salem Street, Downtown Apex, NC
When:
9:00 am - 5:00 pm
Artists to look for:
Designing Impressions Crochet
,
Bordeaux Lane Studio
,
Piecefully Home
More info:
http://apexpeakfest.com/
The Handmade Market - Raleigh
This one day, indoor designer craft market features fine art, apparel, jewelry, accessories, housewares, paper goods, and more. Find unique, handmade gifts or treat yourself to something special.
Where:
Cobblestone Hall, 215 Wolfe Street in
City Market, Raleigh, NC 27601
When: 11:00 am - 5:00 pm
Artists to look for: Whispering Willow Soap, Flytrap, metamorphosis metals, Trende Femme
More info:
http://www.thehandmademarket.com/
Monday, May 6
Shop Mondays - Raleigh
Local artists gather for a special Monday open house at Lil Sis Studios, in the south Glenwood area.
Where:
Lil Sis Studios, 508 St. Mary's St. Raleigh, NC
When:
Noon - 8:00 pm
Artist to visit:
Bordeaux Lane Studio
More info:
http://www.annmarieprintart.com/
Tuesday, May 7
Downtown Cary Farmers' Market
Locally hand made arts & crafts join traditional produce, baked good, poultry & eggs, bath & body products, plants, and more!
Where:
301 S. Academy Street (at the corner of Academy and Park
), Cary, NC
When:
2:00 pm - 6:00 pm
Artists to visit:
Bordeaux Lane Studio
More info:
http://caryfarmersmarket.com/
Shop Local Online! Te

am Member

Etsy Shop Sales!
- JDFootloose - Mother's Day S

a

le ~ Coupon Code "Momma" for 15% off

!
- Celia Currin Art - Mother's Day Sale - Spend $20 and get free shipping wi

th coupon code "Mom20"
- Flowerthyme - Mother's Day Sale! Discounts on multiple bouquets, up to 25% off!

S

ee shop announcement for

details.
- Prickly Paw Crafts - Use code "Ribbon10" for 10% off Ribbons
- The Gift Garden - 20% off your purchase with coupon

code "SpringCleaning"
- Orange Cat Art - 10% off our watercolor blanks & scraps! Great for ACEOs, tags, handmade paper & more! No coupon code needed.
We hope you'll visit our NC Triangle Etsy Team members and say hello.
Check in each week for more handmade arts & crafts festivities throughout the

spring

!
(Members, if you have an event or sale coming up, send your information to Orange Cat Art to get onto the calendar!
)