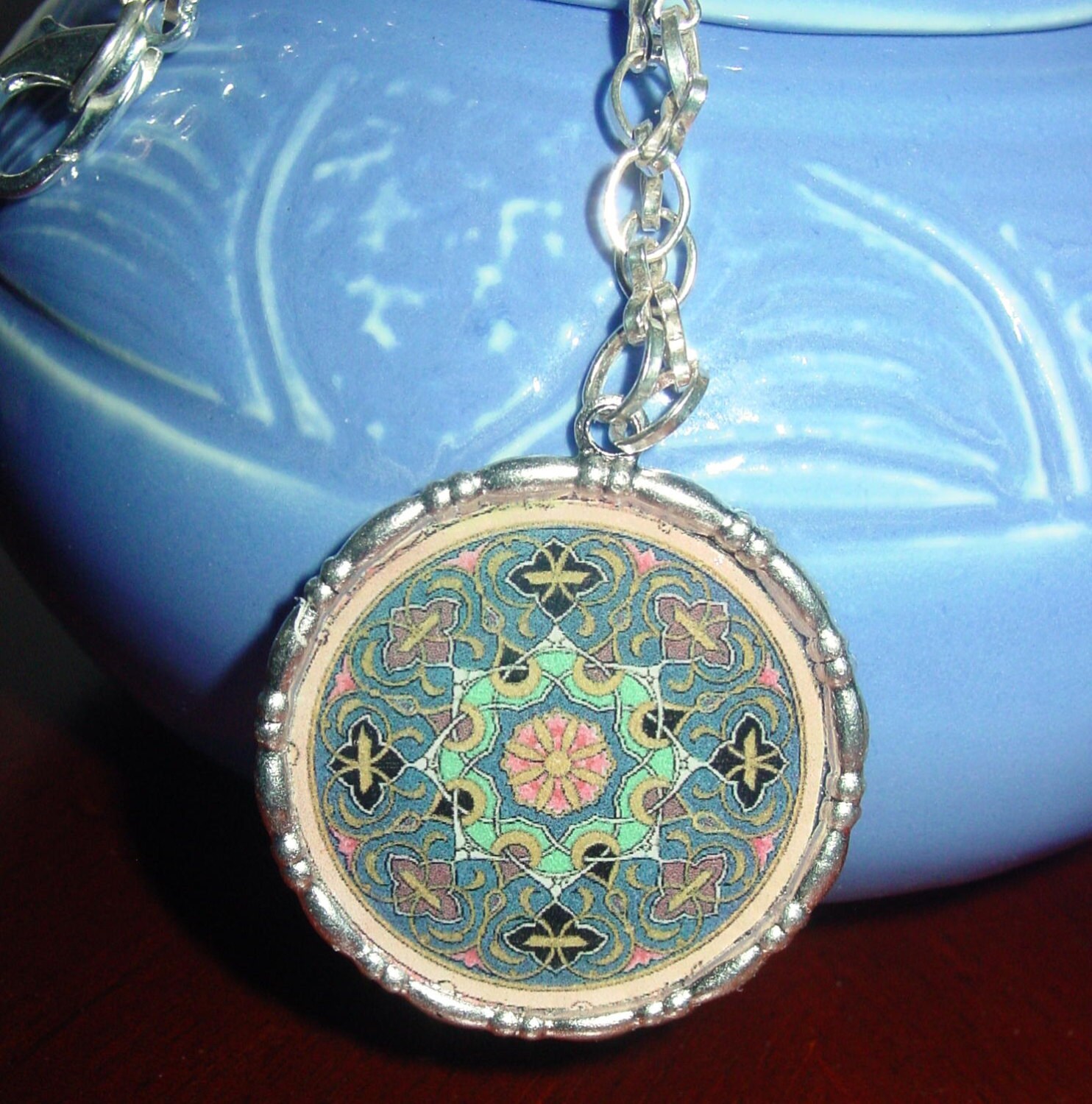 European Emblem Pendant
by Bordeaux Lane Studio
This weekend the fun is Downtown! In Raleigh, it starts tonight with the Oak City 7 concerts and continues Saturday morning with the first edition of the Mordecai Market. If you're in the Queen City for the weekend, check out the Vintage Charlotte Summer Market. Thank you for supporting your local handmade creators this summer! See you there!
Thursday, June 27
Oak City 7 - Raleigh
Raleigh's free summer concert series continues with performances by
Cracker, Justin Robinson & The Mary Annettes, Blanko Basnet, and Blue Angel Blue!! Get there early to enjoy local food trucks and the artisan gallery!
Where: City Plaza, 500 Fayetteville Street, Raleigh, NC
When: 5:00 pm - 10:30 pm
Artist to visit:
Bordeaux Lane Studio
More info:
http://oakcity7.com/
Saturday, June 29
Mordecai Market - Raleigh
The
e
xciting and new Mordecai Market features handpicked local artists and artisans presenting handmade arts and crafts as well as food trucks to join this exciting new event to tempt your tastebuds! Suppoerted by local neighborhoods and businesses like PieBird, Anson Howard Salon, ThreadStock SilkScreening and Ann Marie Print Art.
Where:
Person Street area off Pace Street and 711 North Person Street, Raleigh (in front of the Anson Howard Salon)
When:
9:00 am - 1:00 pm
Artist to visit:
Bordeaux Lane Studio
More info:
https://www.facebook.com/MordecaiMarket
Vintage Charlotte Summer Market
A contemporary pop up market for hip Charlotteans that takes vintage shopping beyond the flea market to the next level!
Where: The Fillmore, 1000 NC Music Factory Blvd, Charlotte, NC 28206
When: 11:00 am - 6:00 pm
Artist to visit:
Cockamamie Jewelry
More info:
http://www.vintage-charlotte.com/popup/
Shop Local Online! Te

am Member

Etsy Shop Sales!
- Orange Cat Art - Furry Friends Sale - 10% off any animal prints or cards with code FURRY10 in honor of Pet Adoption Month! A portion of every sale will be donated to SAFE Haven Cat Shelter & Clinic. Good through midnight Sunday, June 30.
- Salvaged Jewelry - Free shipping with coupon code - FREE SHIPPING
- Celia Currin Art -
New customers save 15% with code: NEWCUSTOMER2013
We hope you'll visit our NC Triangle Etsy Team members and say hello.
Check in each week for more handmade arts & crafts festivities throughout the

summer

!
(Members, if you have an event or sale coming up, send your information to Orange Cat Art to be included on the calendar!
)