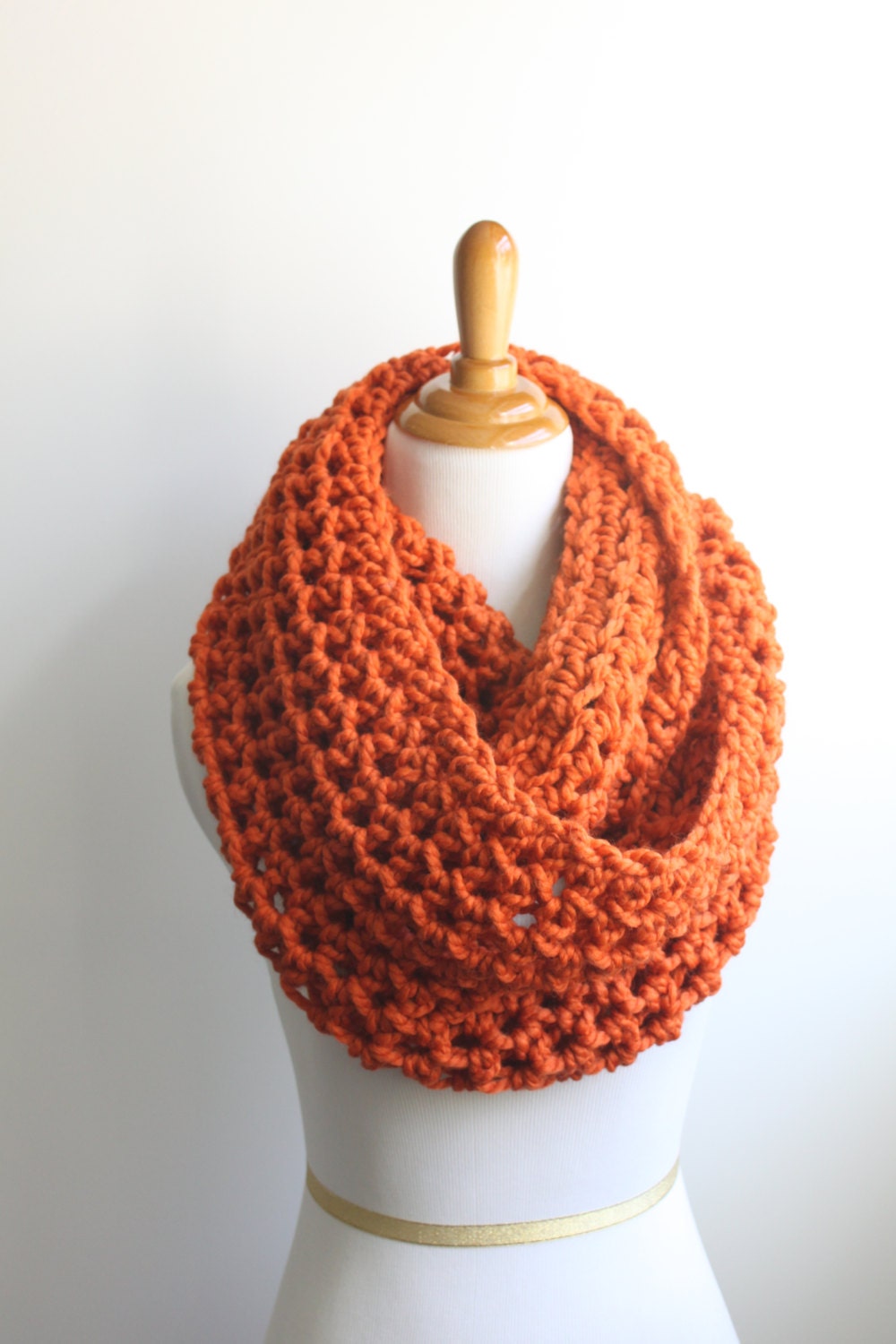 Pumpkin Scarf Snood
by Afternoon Owl Designs
Hope everyone had a nice Thanksgiving and/or first night of Hanukkah with friends & family! As the holiday shopping frenzy starts in earnest, we hope you'll remember to
shop local and handmade
for gifts that have been made with love and care! We have lots of events to make it easy for you, and remember to check out Etsy for local artists who are offering special sales!
Friday, November 29
Gifts with a Heart - Raleigh
10% off your entire purchase - including sale prices! We hope to see you all come out and support our small local gift shop! With out you - we wouldn't exist! Gifts With a Heart is committed to helping people earn fair wages for their
inspired creations and we're always striving to make our community and the
world a better place for all.
Where:
2889 Jones Franklin Rd., Raleigh, NC 27606
When:
11:00 am - 8:00 pm
Artists to visit:
Avelo Quilt Art
,
Orange Cat Art
More info:
https://www.facebook.com/events/559273630808940/
Friday - Saturday, November 29 - 30
Torrey Hill Inc - Fuquay-Varina
Owned by team member Beth from Jus Shar Designs, Torrey Hill is featuring special sales on Friday & Saturday!
Where:
216 S Main Street, Fuquay-Varina, NC
When:
Friday 9:00 am - 5:00 pm, Saturday 10:00 am - 5:00 pm
Artist to visit:
Jus Shar Designs
More info
:
http://www.torreyhillinc.com
Saturday, November 30
Buffalo Creek Farm and Creamery, LLC - Winston-Salem
Farm & holiday gifts and crafts, giveaways, demonstrations and more!
Where:
3255 Buffalo Creek Farm Road

,

Germanton, NC
When:
9:00 am - 6:00 pm
Artists to visit:
Dinner Time Chimes
More info:
https://www.facebook.com/events/553711294700794/
The Rock & Shop Market - Durham
This twice a year event features over 75 of the best emerging artisan entrepreneurs and makers in the Southeast and beyond alongside bands (Old Quarter, Prypyat & See Gulls) djs, food trucks and beer. $5 entry.
Where:
Durham Armory, 220 Foster Street, Durham, NC 27701
When:
11:00 am - 5:00 pm
Artists to visit:
Designing Impressions Crochet
,
Michelle Smith
,
Isabel's Rose
,
metamorphosis metals
,
Afternoon Owl Designs
,
Flytrap
,
Linda Searcy Jewelry
More info
:
https://www.facebook.com/events/574197182628146/
Shop Local Online! Team Member Etsy Shop Sales!
-
Cockamamie Jewelry
and
From Lillian Antiques & Vintage
- 20PUGSASNORTING for 20% off midnight Black Friday through Cyber Monday
-
The Indigo Forest
- Black Friday/Small Business Saturday/Cyber Monday: : JOYTOTHEWORLD for 10% off! (not including shipping)
-
Flowerthyme
- BLACK FRIDAY SALE! Spend $10, get 9% off! (coupon code: stuffing9), Spend $40, get 15% off! (coupon code: turkey15), Spend $75, get 25% off! (coupon code: cheer25) Happy Shopping! Sale ends Saturday at midnight!
-
Scrappy Rat Designs
- 10% off of your entire order when you use the code HAPPYRAT now through Tuesday, December 3!
-
Whispering Willow Soaps
- Holiday Sale ~ 25% Off !!! Forget the Black Friday crowds and do your Christmas Shopping in your pajamas. Now through Sunday, December 8!
-
Bohemian Earth Jewelry
is having a sale! Everything in my shop will be 30% off—including sale items with the code HOLIDAY13 at checkout valid 11/30-12/3/13.
-
Orange Cat Art
- 20% off everything with code HOLIDAYS through Friday, December 6
-
Marla Faye Creations
- 10% off in my shop with coupon code BIRTHDAY10 through Tuesday, December 10
-
Katiebug Bows
- Free shipping on orders of $20 with coupon code SHIPFREE
- jdfootloose -
Black Friday & Small Business Saturday specials in Etsy shop & on FB!
-
Shelia Kempf ArtWorks
- BOGO (buy one, get one free) or 50% off on select prints!
We hope you'll visit our NC Triangle Etsy Team members and say hello.
Check in each week for more handmade arts & crafts festivities throughout the

fall

!
(Members, if you have an event or sale coming up, send your information to Orange Cat Art to be included on the calendar!
)