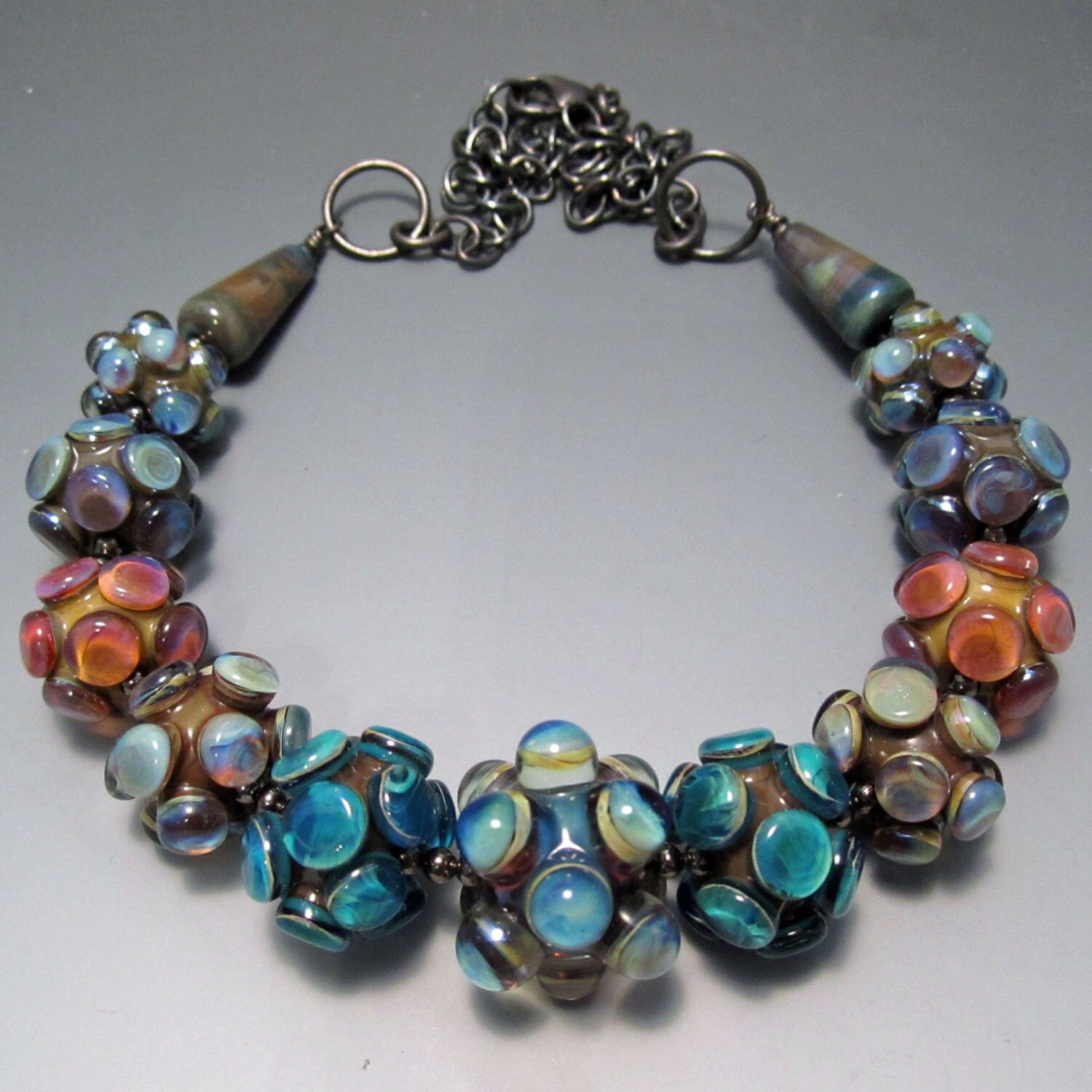 Sea Anemone lampwork glass necklace
by Isabel's Rose
It's a big weekend for the arts in Raleigh, with Artsplosure - a two day festival of art, music, performaces and more. Several of our team members will have booths in the Art Market, so stop by and say hello. See you there!
Saturday, May 17
Midtown Farmers Market - Raleigh
A vibrant, thriving farmers market in the heart of Midtown Raleigh, where the community can buy local, family-farmed foods, grown in a manner that sustains the land and our health.
Come to the market for a direct connection to 35 new and returning vendors featuring locally produced breads, desserts, vegetables, produce, nuts, dairy, meats, crafts, and more!
Where:
The Commons at North Hills, 4150 Main at North Hills Street, Raleigh, NC 27609
When: 8:00 am - Noon
Artist to look for:
Bordeaux Lane Studio
More info:
http://midtownraleighfarmersmarket.com/
Saturday-Sunday, May 17-18
Artsplosure - Raleigh
Raleigh's annual downtown arts festival is back! The Art Market is in the streets surrounding Moore Square & south on Blount Street.
Many downtown locations are hosting special events in conjunction with Artsplosure, so there's lots to do!
Where: Blount, Martin, Hargett, and Davie Streets - around Moore Square and City Market, Downtown Raleigh, NC (festival map)
When:
Saturday, 11:00 am - 7:00 pm; Sunday, 10:00 am - 6:00 pm
Artist to visit: Flowerthyme, Gilded Lily Glass, Isabel's Rose, metamorphosis metals, TrendeFemme, The Wayward Stitch
More info:
http://raleighartsfestival.com/
Shop Local Online! Te

am Member

Etsy Shop Sales!
- Katiebug Bows - New flat shipping rate $2.75 for every order!
SHIPFREE coupon code still active for orders of $20.00 and more.
We hope you'll visit our NC Triangle Etsy Team members and say hello.
Check in each week for more handmade arts & crafts festivities throughout the

spring

!
(Members, if you have an event or sale coming up, please send your information to Orange Cat Art to get onto the calendar!
)