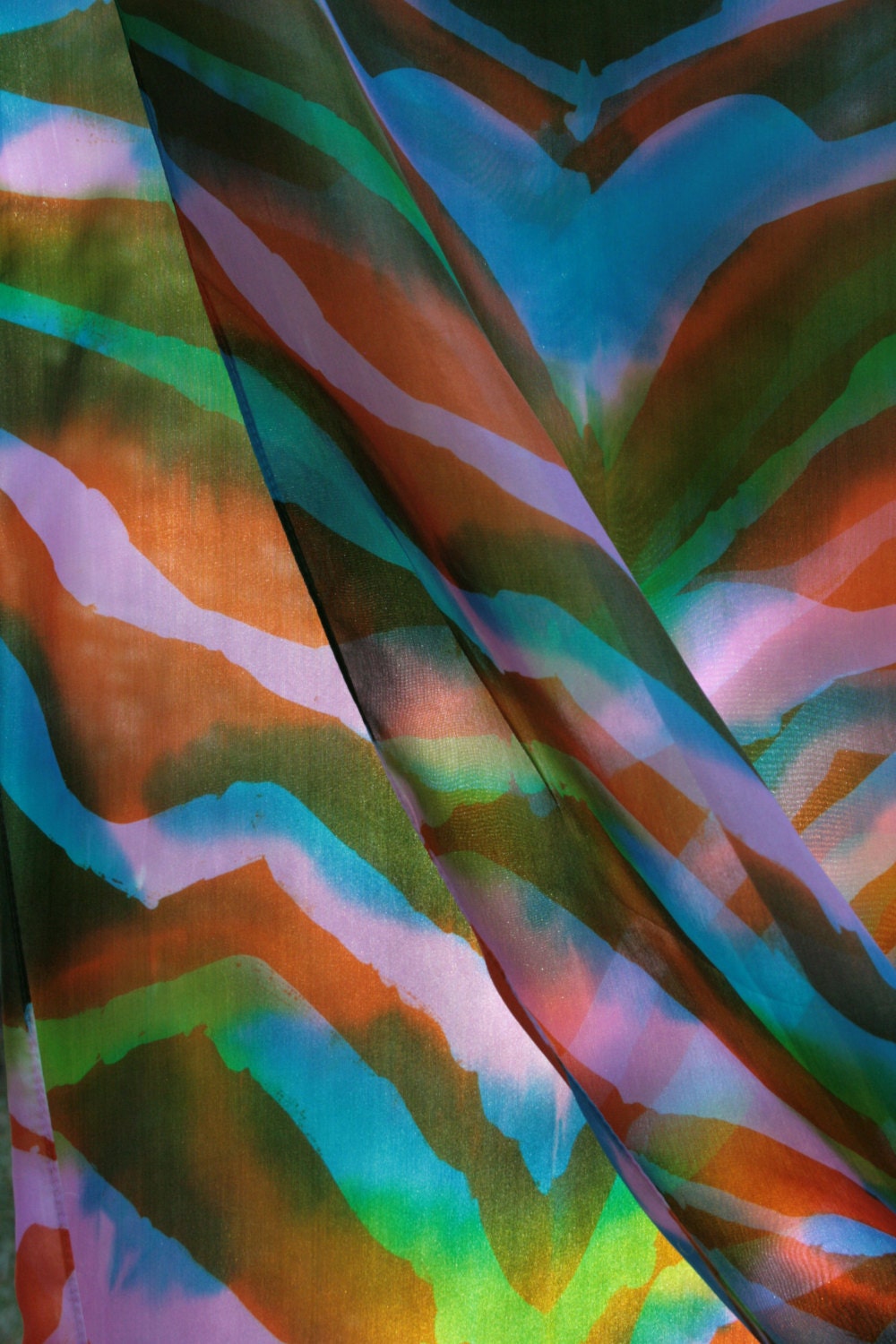 "Groovy Zebra" Hand-Dyed Batik Silk Scarf
by Leopold Designs
It's shaping up to be a beautiful weekend, and the fun starts tonight in Raleigh! We've got events Friday, Saturday & Sunday as well, so come out & support your local artists! See you there!
Thursday, May 29
Oak City 7 - Raleigh
Raleigh's free summer concert series kicks off this week with performances by the Atlanta Rhythm Section and more! Get there early to enjoy local food trucks and the artisan gallery!
Where: City Plaza, 500 Fayetteville Street, Raleigh, NC
When: 5:00 pm - 10:30 pm
Artist to visit: Bordeaux Lane Studio
More info: http://oakcity7.com/
Friday, May 30
ReDress Raleigh Eco Fashion Show - Raleigh
Redress Raleigh is a local eco-fashion company with a lofty goal - to be a catalyst for change within the mainstream fashion and textiles industry, making it more environmentally and socially aware. The Spring 2014 Eco-Fashion Show and Marketplace feature local designers & artisans who share these goals.
Where: Cobblestone Hall, 215 Wolfe Street, Suite 200 Raleigh, NC 27601
When:
Marketplace 5:00 pm- 9:00 pm; Fashion Show 6:00 pm - 8:00 pm
Artist to visit:
Leopold Designs
More info:
http://redressraleigh.com/spring-summer-2014/redress-spring-2014-eco-fashion-show-marketplace
Saturday & Sunday, May 31 & June 1
St. Barbara Greek Festival - Durham
Experience the fabulous flavors, sights and sounds of Greece! The Festival will feature such Greek culinary delights as gyro, souvlakia, pastitsio and more, plus live music, dancing, arts & crafts, and fun for all ages!
Where: St. Barbara Greek Orthodox Church, 8306 Highway 751 in Durham, one-half mile
south of I-40 Exit 274 (near Southpoint Mall)
When: 11:00 am - 9:00 pm both days
Artist to visit: Bordeaux Lane Studio
More info: http://www.stbarbaranc-greekfestival.org/Pages/default.aspx
We hope you'll visit our NC Triangle Etsy Team members and say hello. Check in each week for more handmade arts & crafts festivities throughout the spring!
(Members, if you have an event or sale coming up, please send your information to Orange Cat Art to get onto the calendar! )