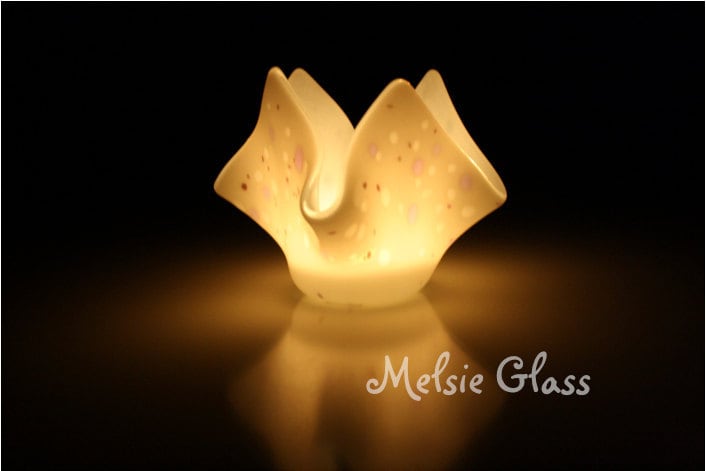 White Mini-Moonbeam Glass Candleholder
by Melsie Glass
Looks like another beautiful weekend in store for the Triangle! We have two unique events happening this Saturday in Raleigh - See you there!
Saturday, October 20
Fall Arts Fair - Raleigh
Many great artists will be there along with kids crafts, live music, food trucks, and demos. This is a great place to do some holiday or birthday shopping. Forget the mall and join the fun at Pullen Arts Center. We are located near the NCSU bell tower on Pullen Road. Bring your friends!
Where:
Pullen Arts Center, 105 Pullen Road, Raleigh, NC 27607



When:

10:00 am - 5:00 pm
Artists to visit: Melsie Glass
More info:
http://www.raleighnc.gov/home/content/PRecRecreation/Articles/PullenArtsCenter.html
TV Tray Sale & Book Signing - Raleigh
Stop by for a baked treat, a hot cup of Larry's Beans coffee and do some shopping! Gifts With A Heart is having their first ever TV Tray Sale where local artists will come, set up a TV Tray and sell their art, jewelry and fresh baked goodies! We will have acclaimed local author Alice J. Wisler
signing her books and selling "The Famous Bailey House Lemon Cookies" fresh from the pages of her novel - Hatteras Girl.
Where:
2889 Jones Franklin Rd. Raleigh, NC 27606
When: 10:00 am - 4:00 pm
Artist to visit: Alvelo Quilt Art
More info:
https://www.facebook.com/events/499539050070967/
Wednesday, October 24
Wake Forest Farmers Market
Fresh-off-the-farm produce; pasture-raised beef, poultry, and pork; free-range eggs; honey, jams, and preserves; delicious baked goods; knits & fiber, and more!


Where:

110 S. White Street, Wake Forest, NC 27587




When:

4:00 pm - 7:00 pm
Artists to visit: Poppy and Purl, A Stitch Niche
More info: http://www.wakeforestfarmersmarket.org/
We hope you'll visit our NC Triangle Etsy Team members and say hello.
Check in each week for more handmade arts & crafts festivities throughout the fall season!
(Members, if you have an event or sale coming up, send your information to Orange Cat Art to get onto the calendar!
)