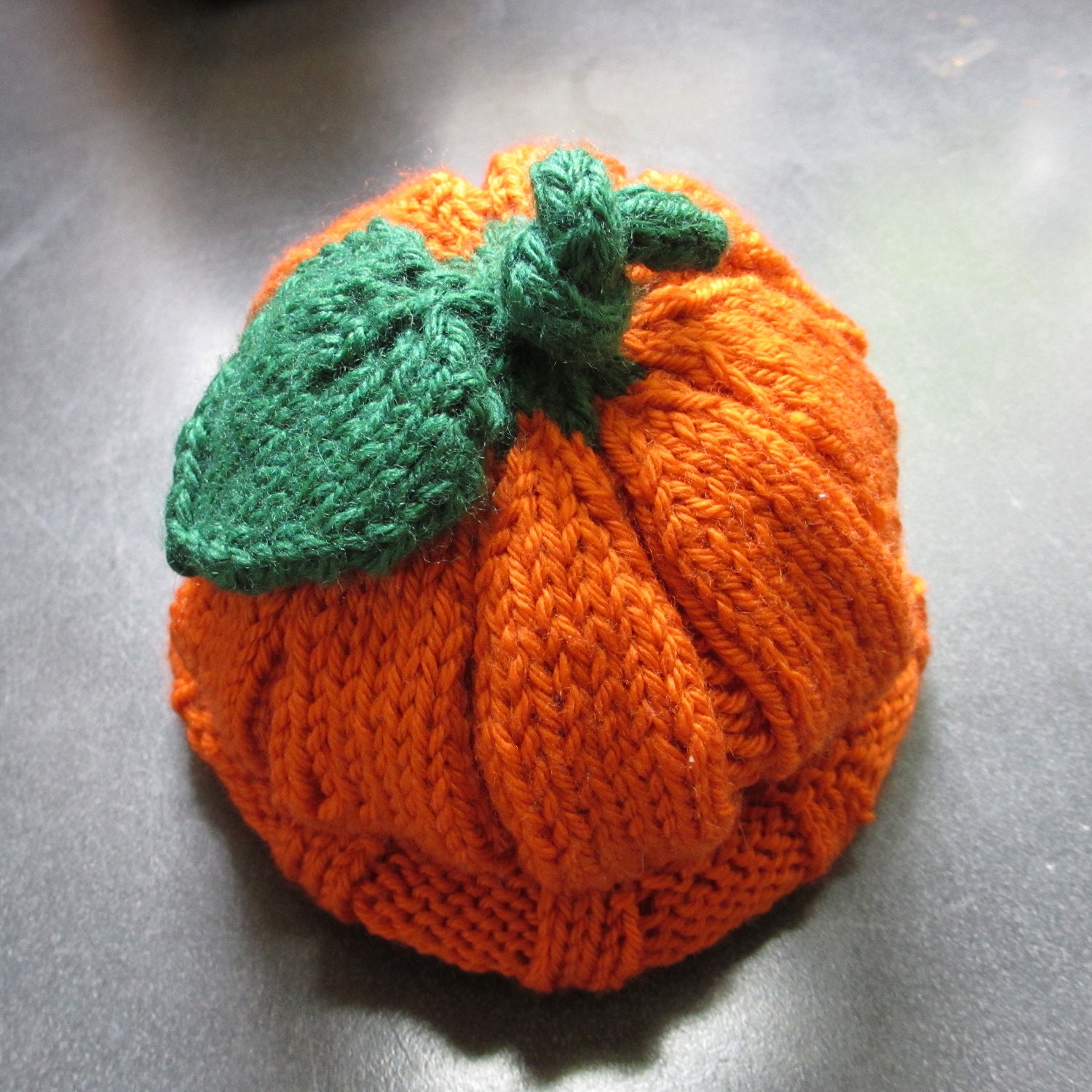 Soft Hand-Knit Pumpkin Hat
by Poppy & Purl
The weekend before Halloween offers some Spooktacular events in Raleigh, plus family-friendly fall fun in surrounding communities! Local creative talent is on display in a variety of settings - See you there!
Friday, October 26
Fall Extravaganza Craft & Vendor Fair - Wake Forest
Items will include candles, toys, jewelry, cookware, and hand-crafted gifts!
Where:
Bartham Place Clubhouse, Bartham Hollow Drive, Wake Forest, NC 27587
When:
4:00 pm - 8:00 pm
Artists to visit:
Tracey Gurley Bath & Body
,
Poppy & Purl
,
A Stitch Niche
More info:
http://barhamplace.com/events.asp
Saturday, October 27
Galleria Craft Fair - Raleigh
Handmade art, crafts and vendor items of every variety, hosted by St. Raphael Catholic Church and the Knights of Columbus.
Where: 5801 Falls of Neuse Road, Raleigh, NC 27609
When: 9:00 am - 5:00 pm
Artist to visit:
Bordeaux Lane Studio
More info:
http://galleriacraftfair.com
Hollyfest - Holly Springs
The Town of Holly Springs joins with local organizations and businesses to present this annual community celebration. Includes: Arts & Crafts, Entertainment, Kids Corner, Food for Every Taste, Costume Parade, Pumpkin Carving Contest, and much more!
Where:
Womble Park (Across from 301 Stinson Ave.), Holly Springs, NC 27540
When: 10:00 am - 4:00 pm
Artist to visit: Heebie Jeebie Designs, Piecefully Home
More info:
http://www.hollyspringsnc.us/index.aspx?NID=356
Mommy & Me Jewelry Making Class - Cary
Mothers and daughters are invited to a fun afternoon of jewelry making, taught by Jane Robertson! Create a bracelet or necklace with matching earrings! Cost per couple is $25, including materials. (Additional family members - $15 each.) Sign up in the store, on Facebook, or give us a call!
Where:
Gifts with a Heart
, 2889 Jones Franklin Rd. Raleigh, NC 27606 (919) 858-0755
When:
1:00 pm - 3:00 pm
Hosted by:
Alvelo Quilt Art
More info:
http://www.facebook.com/events/107627912727734/
Kindred Grand Opening - Raleigh
Celebrate the opening of
Kindred Boutique
- a unique shop that will incubate emerging North Carolina artisans through mentorship and a boutique.
HEAR great tunes from our DJ
,
ENJOY champagne and a candy bar, MAKE a masquerade mask, TAKE 10% of everything in the store + participate in our costume contest raffle!
Where:
131 S. Wilmington Street, Raleigh, NC 27601
When: 6:00 pm - 8:00 pm
Artist to visit:
Freshly Given
More info:
http://www.facebook.com/events/350098398414103/
Redress the Dead Fashion Show - Raleigh
Talented makeup artists and local fashion designers bring you the most beautiful and terrifying performance you've experienced in your lifetime! Part of the Raleigh Living Dead Halloween Festival -- Raleigh's first-ever Halloween party featuring live music, zombie olympics, zombie dance camp, kid activities, tasty food trucks and thirst quenching beverages!
Where: City Plaza, 400 Fayetteville Street, Raleigh, NC 27634
When:
8:00 pm - ?
Artist to watch for: Rocket Betty Designs
More info:
http://www.facebook.com/events/442852099089998/
Wednesday, October 31
Wake Forest Farmers Market
Fresh-off-the-farm produce; pasture-raised beef, poultry, and pork; free-range eggs; honey, jams, and preserves; delicious baked goods; knits & fiber, and more!


Where:

110 S. White Street, Wake Forest, NC 27587




When:

4:00 pm - 7:00 pm
Artists to visit: Poppy and Purl, A Stitch Niche
More info: http://www.wakeforestfarmersmarket.org/
We hope you'll visit our NC Triangle Etsy Team members and say hello.
Check in each week for more handmade arts & crafts festivities throughout the fall season!
(Members, if you have an event or sale coming up, send your information to Orange Cat Art to get onto the calendar!
)