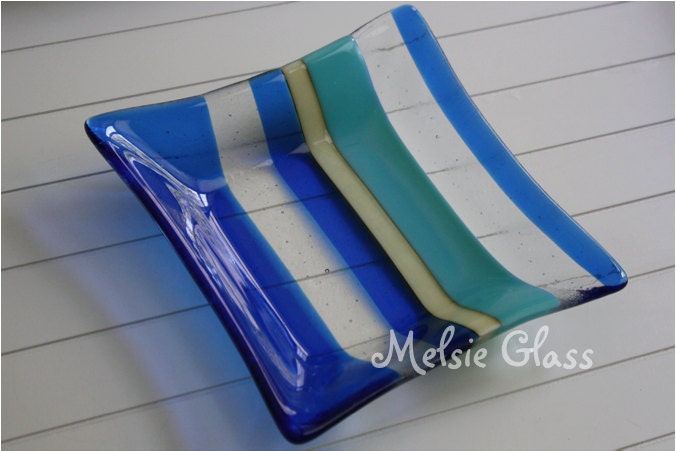 Beach Towel Stripe Glass Bowl
by Melsie Glass
SPARKCon
happens this weekend in Raleigh, which means there is no shortage of great arts activities all over town for the the next few days. But that's not all that's going on - Waverly Place's fall Jazz Series kicks off tonight in Cary. If you're in the mood for a road trip, head to Winston-Salem for the West End ARTSfest, a great biennial event in the historic district. It's going to be a beautiful weekend, see you there!
Thursday, September 12
Light Nights at Waverly Place - Cary
Waverly's fall Jazz Series begins tonight with Peter Lamb and the Wolves! Featuring local jazz favorites, great fall weather, and the peaceful ambiance of the Promenade. Enjoy the company of friends, a glass of wine and shop our local craft market.
Where: Waverly Promenade, at the corner of Tryon and Kildaire Farm Roads, Cary, NC
Saturday, September 14
West End ARTSfest - Winston-Salem
Nestled in the lovely West End historic district, Grace Court will host artists from across North Carolina for a day of arts, music & fun in a beautiful setting. Plus local food vendors, a children's art activity area, and door prizes donated by the artists and local businesses. Come and experience art among the artistry of nature!
Where:
Grace Court, 4th Street Northwest, Winston-Salem, NC 27101
When:
10:00 am - 5:00 pm
Artists to visit:
Gilded Lily Glass
,
Orange Cat Art
More info:
http://www.artsfestws.com/
Saturday & Sunday, September 14 & 15
bazaarSPARK - Raleigh
Enjoy a city block worth of local artisans, brands, food, fashion and friends as an outdoor shopping experience. What if the mall was cool and celebrated local goods? It would be bazaarSPARK.
Where:
100 Fayetteville Street, Raleigh, NC
When:
Saturday 11:00 am - 7:00 pm; Sunday Noon - 5:00 pm
Artist to visit:
Melsie Glass
,
Bordeaux Lane Studio, metamorphosis metals
More info:
http://www.sparkcon.com/sparks/bazaarspark
Shop Local Online! Team Member Etsy Shop Sales!
-
Shelia Kempf ArtWorks
- BOGO (buy one, get one free) on select prints!
-
Orange Cat Art
- Early bird special! Pre-order our 2014 North Carolina Seasons Calendar and get 10% off! Order by Sunday, Sept. 15 for the discount!
We hope you'll visit our NC Triangle Etsy Team members and say hello.
Check in each week for more handmade arts & crafts festivities throughout the

fall

!
(Members, if you have an event or sale coming up, send your information to Orange Cat Art to be included on the calendar!
)