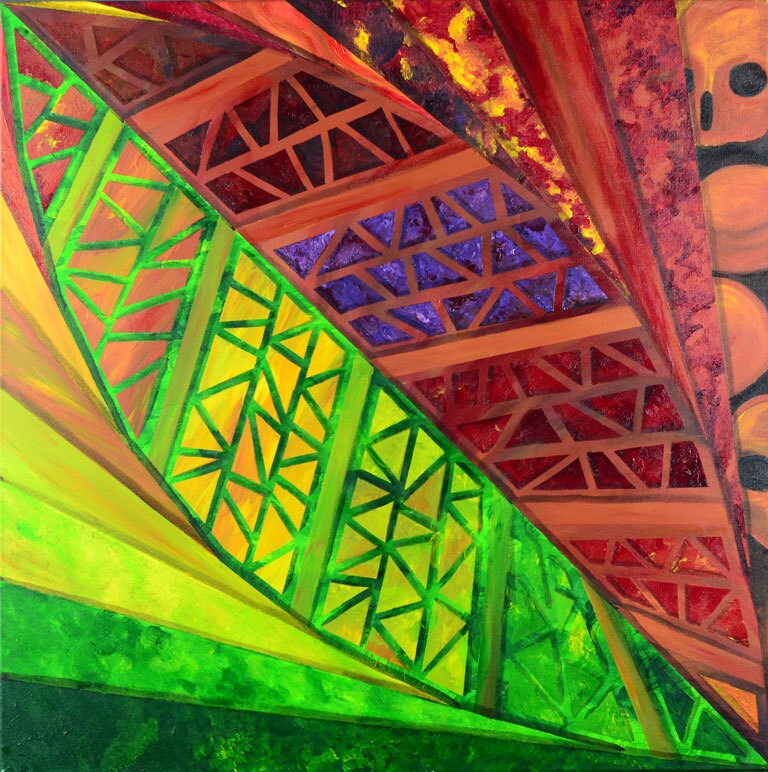 Fall Leaf Art Matt Canvas Print
by Zendustria
This weekend is
SPARKcon
i
n Raleigh! SPARKcon's "creative potluck" of SPARKs or creative themes such as art, music, film, fashion, geek, circus, food, etc. is put together by passionate individuals who volunteer their expertise and are deeply embedded in a specific local scene. The result is a weekend packed full of artistic expression with a truly local flavor. Check out events where our team members will be displaying their work, and then venture out in Downtown Raleigh to experience all our area has to offer!
(Full schedule of events.)
Friday, September 12
artSPARK Main Exhibition
This year's featured artists are on display!
Where: VanNess & Fellows Tattoo Studio, Boutique, & Art Gallery: 226 E. Martin Street
When: Artists reception 7:30 pm - 9:00 pm
Artist to visit:
Zendustria
Saturday, September 13
artSPARK Street Painting
Chalk it up, people! Asphalt never looked so good!
Where: Fayetteville Street
When: 8:00 am - 8:00 pm
Artist to visit:
Zendustria
Saturday & Sunday, September 13 & 14
bazaarSPARK
Enjoy a city block worth of local artisans, brands, food, fashion and friends as an outdoor shopping experience. What if the mall was cool and celebrated local goods? It would be bazaarSPARK.
Where: 100 block of Fayetteville Street
When: Saturday 11:00 am - 7:00 pm; Sunday 11:00 am - 4:00 pm
Artists to visit:
Bordeaux Lane Studio
, metamorphosis metals, The Wayward Stitch,
Zendustria
We hope you'll visit our NC Triangle Etsy Team members and say hello.
Check in each week for more handmade arts & crafts festivities throughout the

fall

!
(Members, if you have an event or sale coming up, please send your information to Orange Cat Art or
Zendustria

to get onto the calendar!
)